Available parking areas
· Free municipal parking in the port
· Controlled parking
· Private parking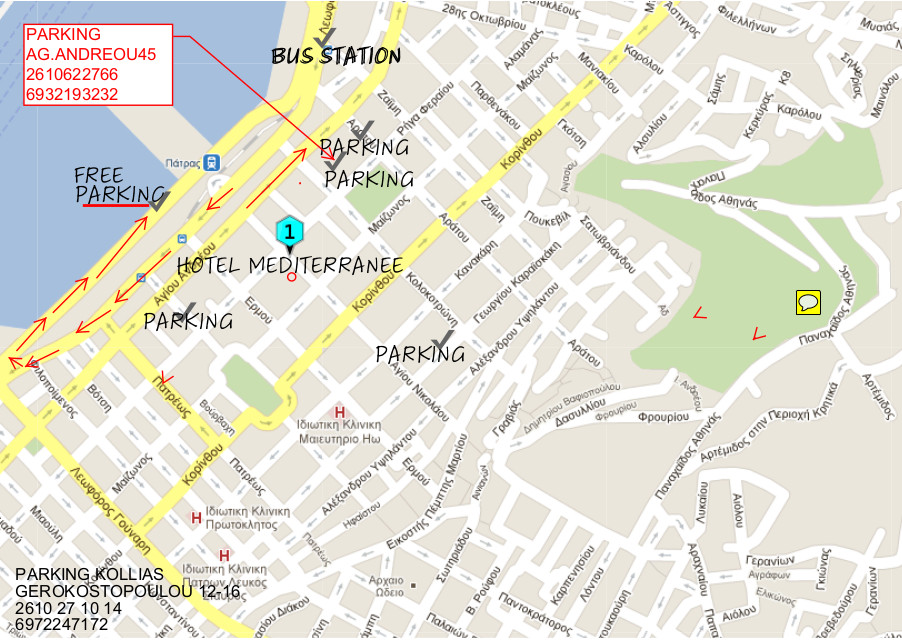 For parking zones and card points of sale click here. 
Controlled parking The parking time limit system operates with a 30 minute card for one or two hours of parking.  
The area to which this measure applies shall extend to the following limits:
· From Karaiskakis to Ottonos Amalia
· From Tsamadou to Zaim.   
The measure is valid Monday through Friday between 08: 00-14: 00 and 17: 00-21: 00 and Saturday 08: 00-14: 00. At https://tinyurl.com/parking-patras you can search for where you want to park your nearest card shop.